Optimum Source's recruitment process delivers professionals who are molded by recognized graduates and ongoing industry experience whether be working with clients or for the company. Thus representatives of our high performing teams will give you the needed effective machinery as we believe that if you want to achieve the most and be the best possible product – you need to have the highest possible standards. Here now are more talent from our workforce pool.
Ruthie Isles – HR Supervisor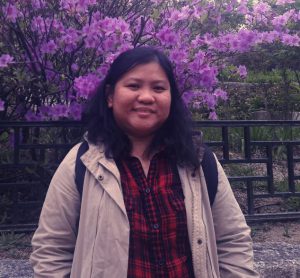 Prior to being involved in the selection and hiring process for soon-to-be employees, Ruthie Isles began her corporate culture with an Optimum Source affiliate company in 2004. Our HR Supervisor reveals that Optimum Source honed her skills which fast-tracked her career and gave her the opportunity to socialize with top company directors and managers from around the globe. More importantly for Ruth, Optimum Source also created an atmosphere of not just being in a home – but being in a family for her.
Louraine Anne Taino – Accounting Staff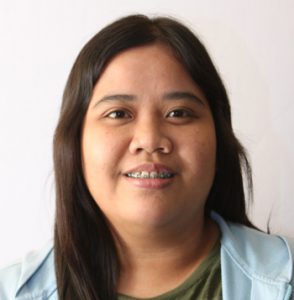 Well-organized, accurate and attention to detail and an aptitude for numbers are just some of the attributes that Louraine Anne Taino owns that makes her reconcile accounts in a timely manner for Optimum's finance department.  Raine as she wants to be called – has been in the company for more than half a decade. A usual day at the office for her includes purchasing & inventory of supplies, liquidation, petty cash handling, renewal of licenses, and selected accounting reports which continuous to challenge the development of  her skill set.
At Optimum Source, we have a win-win situation that creates an organization of professionals who are not just satisfied with their jobs but are looking for upward movement in their dream careers. Optimize your challenges. Optimize your passion. Optimize your atmosphere. Join us!