We at Optimum Source know that the industry we are involved with is rapidly evolving. That is why we have recently branched out and created a digital marketing team to help expand the company's promotional efforts.
We believe that this new implementation will meet the company's expectations of its clients as it:
Attracts
Engages
Converts
Delights
To give you a larger idea of the whole picture wherein we innovate and overhaul traditional business structure management, we talked to one of the people involved in this campaign, Abner Morales, the Senior Business Development Manager of Optimum Source Digital Marketing.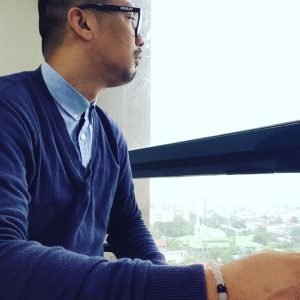 Abner is a veteran in the industry; be it in back office support systems or in telesales outsourcing. For the past four years his core responsibilities dwell on business development, account management and client services.
Always fueled by a can-do attitude and ready to take on diverse roles, he gave us a line for line answer to our questions.
What was your previous job and what did you learn from it?
I was a Senior Business Development Manager/Client Services Manager. It gave me a good assessment of the industry from the client's, the service provider and shareholder's perspective.
In what ways has your previous job prepared you to take on greater challenges/responsibility?
Having been able to bring in major clients for my previous company has provided me with the mindset and skills to take on the upcoming challenges and responsibilities I now have in OSI.
How do you develop talent, how do you help people grow to the next level and be their best?
Providing the best environment for the staff to function would be a key. Paired up with proper coaching on career advancement and development would then be the framework for your staff to perform, exceed and move up.
What are some ways that the division focuses on team development? What kind of person do you think will succeed in this division?
Each person has a specific task which is based on their competencies and what is expected of them. A person who has the eagerness to learn by being persistent and consistent is more likely the one to prosper in a sales role.
What has been the greatest challenge you have faced in this division to date?
Coagulating the current business model with the aspired growth for the BPO division has been a challenge to date due to diversities between both.