Keeping employees under the safety net of allegiance, especially those belonging to the top tier of management will always be a challenge even for big companies. To successfully lure back top performers who have ventured out to other (often bigger) companies is uncommon in the corporate world. As difficult as this may be, Optimum Source has managed to do this time and again through its off-boarding and alumni communication policies – a company culture which is a rarity nowadays.

After six years of testing out her wings in other organizations, a true-blooded Optimum alumni has come home, and this time to stay and help Optimum reach its fullest potential. Lesley Anne Perez, Optimum's Business Development Director has made that rare journey and is happy to note that things in Optimum are even better today than ever before.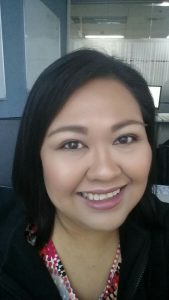 Lesley is both a startup veteran and an experienced expert across multiple industries in the consultative and solution selling talent pool. Her more than a decade tenure has created deep relations with clients as she delivers her personal touch;  making dealings  with her easy and familiar. Her utmost goal is to conduct business in a manner which is professional, transparent and hassle-free.

"I believe in the potential of the company," to quote the former Ateneo de Manila graduate verbatim, when inquired on why she returned to the Optimum fold in April of last year.  The thirty-something John Maxwell and Zig Ziglar enthusiast began her association with Optimum in the course of a corporate merger back in 2004. After which, she has become a virtuoso facilitator in bringing together people collaboratively, to produce an extraordinary outcome.
She acknowledges that her return was even made easier as she continued, even in her absence to believe in Optimum's integrity and work ethics, especially with the corporation having a list of clients who have stayed with the company for several years.
As Optimum continues to boast of a well-adjusted turnover retention rate of 95.9 %, Lesley is certain that this is what drives the environment philosophy in the company; wherein  everyone works as a team and each one's value is appreciated.  
Such a productive work atmosphere is further reinforced by Optimum's firmness in offering career expansions, plus bonuses  and the chance of its workforce to travel to client sites locally and abroad.
Lesley's return only cements the fact that she has seen what's out there and that Optimum is one of the best in its field which can be trusted with her loyalty, as well as that of many others who have also decided to return where they have always belonged.
For more of Lesley and her expertise in sales, business development and organizational development, visit her LinkedIn page.